Debt Settlement In Alaska
Get debt relief in Alaska today!
If you live in any of these cities or anywhere in Alaska we may be able to help resolve your debt problems.


Anchorage, Alaska
Juneau, Alaska
Fairbanks, Alaska
Badger, Alaska
Knik-Fairview, Alaska
College, Alaska
Wasilla, Alaska
Tanaina, Alaska
Lakes, Alaska
Kalifornsky, Alaska
Call now for a free, no obligation analysis
Alaska Debt Settlement & Credit Card Debt Relief
Get debt relief in Anchorage, Juneau, Fairbanks, Badger, Knik-Fairview, College, Wasilla, Tanaina, Lakes and Kalifornsky
Struggling to make payments can cause your credit rating to decrease which in turn can raise interest rates. You end up taking out even more loans to pay off your already existing bills. Before you know it, your debt has become self sustaining and is making life absolutely miserable.


Debt settlement comes into play only when you have many late or skipped payments and possibly collections accounts. A creditor or collector is not going to accept less than you owe if there's reason to believe you could pay the full amount that you originally agreed to.


Being in debt can feel like you are sinking with no easy way out, but there is hope and there are solutions. If you are looking for debt settlement then DebtRX may be able to help negotiate with creditors to reduce what you owe. DebtRX will help you find the option that is best for you.


We can save you time and money, and help you to regain your financial freedom.


Call now for a free, no obligation analysis 1-866-601-7857 or Start online now!
Debt Settlement Strategies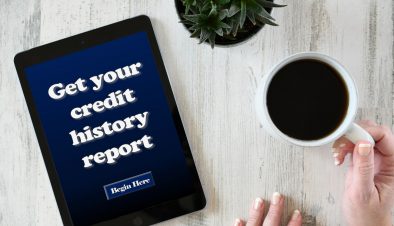 Debt Settlement Debt Negotiation works by negotiating the balance owed on your unsecured debt so the amount paid is less than owed. We design an affordable monthly savings plan and your savings are used to obtain a deal from your creditors.
Most likely, yes. Any time you are behind, with or without a program, you will receive calls. However, many creditors are accommodating. Additionally, calls may reduce after the original creditor receives a detailed hardship letter from you.
Debt Settlement or Debt Negotiations effect on your credit score will depend on your current credit status before starting any settlement program. Very few people with debt problems have perfect credit and debt settlement is meant to be a hardship program.
We are the Debt Settlement Group (Debt Rx) and are one of the longest operating Debt Settlement and Debt Negotiation firms in America. We are not the largest, because our focus has been more on personal attention and service of existing clients than that of enrolling new ones.